Welcome to FoodFactory-4-Us - International students competition game!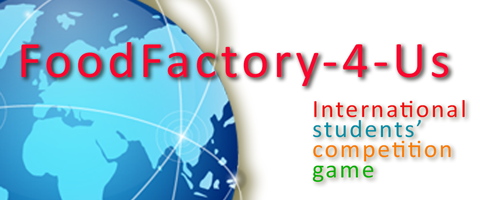 We are looking for teams of students in Food study programmes that will work on a project focused on the identification, design and development of solutions and ideas relevant for food industry with specific action on improvement and innovation of food processing as well as quality and safety of foods.
This 2nd edition of the students' competition will be focused on projects dealing with strategies and actions aimed to the enhancement of the shelf-life of foods. We welcome project proposals dealing with formulation changes, innovative processing, biopreservation, use of innovative packaging, as well as innovations in distribution and logistics.